As a vision and communication coach and startup mentor, Avneet Kohli is passionate about her work and is adept at helping her clients achieve "fulfilling lives". For her this means not only professional achievement but accomplishing work/life balance, just as she strives for herself everyday.
Avneet advocates for the value of training in soft skills like communication and clarity from an early age. She believes that this can have a positive impact on success in the professional world and on personal well-being.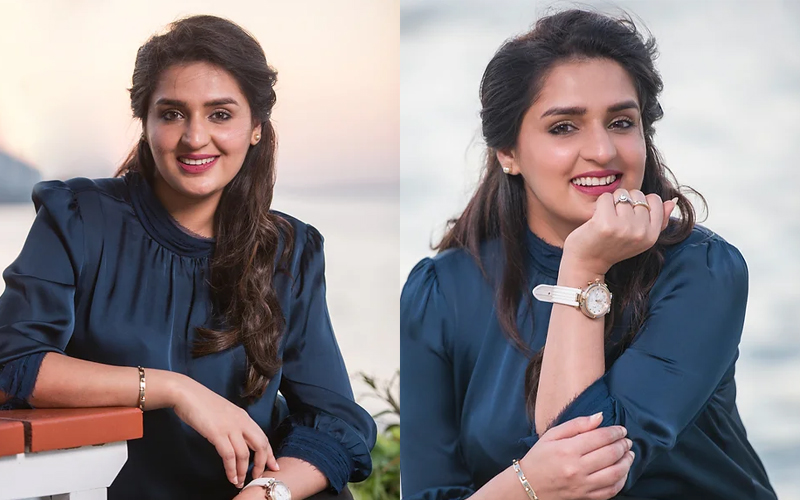 Read on to find out more about Avneet's thoughts on how coaching can alleviate the world's mental health pandemic, the value of getting enough sleep and her desire to have her own minion.
GLEAC: If a future version of yourself had to thank you for something you are doing right now that will contribute to your future, what would it be for?
AVNEET: The future version of myself would thank me for building a strong network of well-wishers, professional connections, and friends and for fueling myself with personal development content.
GLEAC: What is your superpower soft skill (it can be one or a few)? How do you use it in your job in your sector?
AVNEET: Communication tops my list of my superpower soft skills. Time and stress management are some of my good ones as well.
I wish I had access to learn all about communication early on in life. I landed a career in media by chance and had to learn by doing – sometimes with immense criticism.
Soft skills were never prioritized when I went to school, but as you step out into the world, you realize their importance. They govern your job, your promotion, your impact as a leader, your relationships, and above all your confidence.
In today's time, I think we need to add clarity to the soft skills list. With the onset of social media and the pace of modern-day lives, it's so easy to get caught up in self-limiting thoughts and emotions. Being able to refrain from distractions, holding focus, and navigating your mind are must-have abilities.
I'm blessed to be in a profession that allows me to facilitate clarity and help others develop the superpower of communication.
GLEAC: With all the changes happening in the world, is your sector going to survive, and if yes, why? If it won't be viable anymore in its present form, how does it have to change to survive and evolve?
AVNEET: I think the world of coaching is here to stay. Mental health has been named as the current epidemic. Conditions like ADHD, depression, loneliness, and bipolar disorder have become the new normal.
Why do we have these problems when we have so many conveniences and comforts at our disposal compared to any other generation? Why do we struggle with this? The answer to this question is complex and multifold.
It's because so many of us were not equipped with life skills early on. Today we live in nuclear families where so many of us don't receive the wisdom of elders. We have too many options to choose from, and competition in any field is raised to the power of N. We are closer to our devices than real people. Having a million followers but possibly not one shoulder to cry on when we need it, and our diets and lifestyles are often based on fads.
Coaching directly or indirectly addresses so many of these challenges.
GLEAC: If you had to attract more talent to your team from another sector, who would you want, and with what skill sets?
AVNEET: I would want to attract tech talent which is capable of building digital tools and apps, and a business development manager who is agile and is strong in sales, communication, and persuasion skills. Basically I would like a minion 🙂
GLEAC: What are three must-have soft skills for newbies looking to enter your sector?
AVNEET: Three skills newbies must have in my sector are listening, planning, and time management.
GLEAC: Which skills will those belonging to your sector have to acquire to become indispensable?
AVNEET: Coaching is a very giving profession. Often new coaches lose hope because they are not able to structure their offerings and sell the same as a business. Entrepreneurship and leadership skills will be a huge advantage to anyone who wants to persevere in the coaching world.
GLEAC: Are there any soft skills you need to work on to better yourself?
AVNEET: Yes! I would love to work on my decision making!
GLEAC: What is the one thing you learned on your professional journey you would like to share with the world?
AVNEET: One thing I learned on my professional journey is that your self-talk governs whether you achieve success or failure, and life balance is the only way to sustain success.
GLEAC: Every career has its pros and cons. What are the good and bad aspects of your career?
AVNEET: Working with people and helping them leap toward their personal and professional goals is my blessing. I'm grateful for a profession that allows me to help others design fulfilling lives.
Honestly there are not many bad aspects. If I had to mention one then I'd say scaling business without technology.
GLEAC: Work in your sector can get rigorous. How do you keep up the mojo?
AVNEET: I ensure I sleep for at least 8 hours. I ensure I schedule time for whatever I wish to do.  Taking notes after every coaching session and client call, so I do not clutter my mind by trying to rely on memory.  I call it a day at 7:30 pm at the latest. These simple rituals allow me to stay fueled and continue to do what I do. 
More information on, www.avneetkohli.com.
The #GLEACMentorCommunity enables its mentors to network with like-minded individuals from over 47 countries through sharing knowledge, unlocking business opportunities, access to all of GLEAC's monthly events, and much more! Interested in being part of our expert mentor community? Email us at: mentor@gleac.com or apply through this link. For more awesome content from our other mentors check out our blog (www.gleac.com/blog). Visit our website (www.gleac.com) and also for our NFTs head on over to Lovely Humans (www.lovelyhumans.io) to learn more!